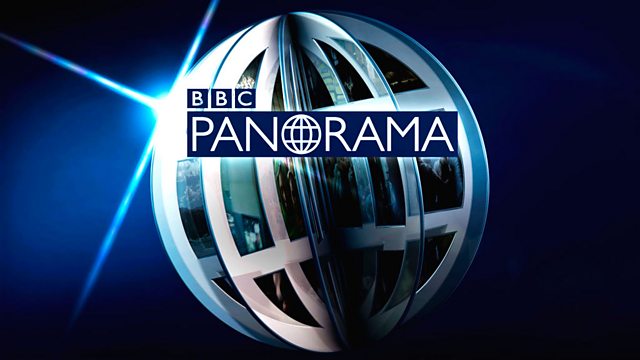 I have been asked to do an interview on the Victoria Darbyshire Programme tomorrow morning with a view to commenting upon a programme that hasn't even been aired, namely the Panorama Programme tomorrow night entitled "The VIP Paedophile Ring: What's the Truth?" Peter Saunders from NAPAC, who is in the programme, has already given an article for the Mirror expressing his concern that the Programme sounds a bit like a hatchet job on victims of abuse and is designed to attack their credibility. He points out that victims are so vulnerable that it doesn't take much to discourage disclosures and stop the steady flow of  complaints to Police which have meant the meteoric rise in the staffing levels.
I understand that not even Panorama will release the script to the VC Programme, so we remain with bated breath awaiting discovery of what the content will be. The editors, and lawyers are apparently working feverishly to make sure everything is legal and above board, not surprising when you consider that it is alleged that an investigation into the involvement of members of Westminster at Dolphin Square is either true or untrue.
The story has hotted up recently with revelations surrounding Ted Heath. Apparently the IPCC is investigating between 12 and 17 allegations by former police officers that abuse allegations have been covered up in the past. Supporters of Ted Heath have come forward to defend him and suggest that allegations are untrue. The truth of otherwise of allegations should be tried in a Court of Law, not in the blaze of the media. It is thus no surprise that the Met Police want to be seen to treat any allegations very seriously and to investigate rigorously.
Those who support the allegedly falsely accused will be shouting "witch hunt" without ever speaking to witnesses or investigating any evidence as the police and lawyers routinely have to do. It is difficult to know what the police are saying because they have not responded to the allegations, not surprisingly because it could of course upset any investigation into criminal offences that have allegedly taken place, and could affect the validity of any criminal trial. Any accused person would rightfully challenge a trial saying that he/she cannot have a fair trial because the evidence has already been played out to his/her disadvantage in the media.
I have read what I can in the newspapers, but what appears to be the case is that the police have investigated an allegation from a witness, and are looking for corroborative evidence in support. If they cannot find supportive testimony, the Crown Prosecution Service may well not agree to a criminal prosecution on the basis of an unsupported allegation. It is no surprise that witnesses are unwilling to come forward if they are making allegations that children have been murdered by high ranking politicians years ago. It is not difficult to form the view that they fear the same thing may happen to them in adulthood should they be brave enough to speak to the police despite reassurances about witness protection.
Thus there is a world of a difference between "unsupported" and "unsubstantiated" allegations as opposed to "untrue" and "false" allegations. The police have already said that they believe the allegations of "Nick" to be "credible and true", for which they have been pilloried, but that unless they can find more corroborative evidence, they may not be able to prosecute, which is understandable when the alleged events took place so long ago, and the giving of supportive evidence against such high ranking figures carries with it risks and fear of retribution.
I am concerned that the media may be mixing up concepts of corroboration with the collapsing of police inquiries due the allegations being untrue. The effect on the many thousands of victims of abuse who have still not come forward will be to encourage them to remain silent because they fear they will either not be believed, or pilloried by the likes of the broadsheets or Panorama, if indeed that is the drift of their programme. Thus the effect of the Jimmy Savile effect, which has encouraged many more victims to come forward may well be reversed, and the secrecy of painful memories remain dormant and corrosive to the psyche of victims.
There appears to be a ground swell of those who believe they have been falsely accused coming to the surface to attack the very system of investigation by the police which has processed allegations of abuse from the past, and no doubt caused them harm. One can quite understand their anger. It serves, however, to upset the balance of a judicial system, which many says is one of the best in the world. One hopes that its many checks and balances should curb any excesses and maintain an equilibrium..or are we thus deluding ourselves that we actually live in an ideal world rather than the real one?